The
Altrus Capital
team is thrilled to announce the official launch of GravyStack! We are genuinely excited about this milestone and would like to invite you to take an active role in this exciting endeavor. Many of you are investors in this platform and now is the perfect time to show the horsepower Altrus Capital and its Family of investors can make! GravyStack has been meticulously developing this platform to change the world of children's financial literacy. And now it's GO TIME!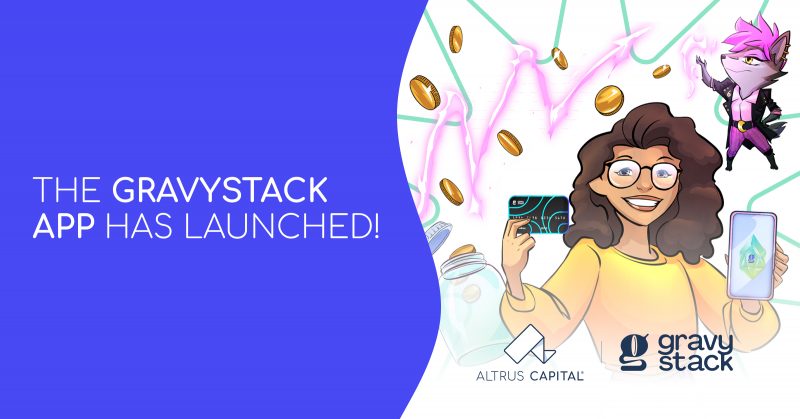 GravyStack is the world's first Financial Literacy Gamified App for children. GravyStack is the best educational app for financial literacy education because it's designed to help young people (and adults who want to empower them) by teaching them to Game. Learn. and Earn.™ We know that getting young people to do things they don't want to do around the house can be a challenge. It's not always easy to get kids and teens to learn on their own. With GravyStack, they'll be excited to do both! By gamifying real-world learning and the idea of an in-home economy, GravyStack will have your kids begging to play an educational game that teaches them about finances and personal responsibility. –

GravyStack.com
This 2-year journey has been very rewarding for us. From initially hearing about the concept, multiple discussions and iterations with the co-founders, to seeing this product come to life, has been special to watch and assist with. The real work begins now and we are excited to see them flourish.
As we embark on this next chapter of GravyStack, we pledge to continue exceeding your expectations and being a solid partner of their team and mission. GravyStack is just the beginning—an innovative testament to our relentless pursuit of and commitment to creating a better future for our children.
On behalf of the entire Altrus Capital team, we thank you.
Cheers to GravyStack and the limitless possibilities that lie ahead!
Braden Hudye, Matt Massick, Chris Gruler, and Elizabeth Schull 
Download the GravyStack app below!